TWINKLE Solid Liquid Alcohol Hot Pot Alcohol Heater Household Cookware Cooking Stove Backpacking Windproof Stainless Steel Tourist Kitchen Gadgets… – – top1shop
TWINKLE Solid Liquid Alcohol Hot Pot Alcohol Heater Household Cookware Cooking Stove Backpacking Windproof Stainless Steel Tourist Kitchen Gadgets…
Quantity:1pc
Size: Diameter 24cm (The inner diameter of the fuel box is 8.5cm * height 2.5cm)
Color:Silver
Material: stainless steel
Package includes:1pc Alcohol Heater (Alcohol fuel and pots not included!!!)
Feature:
1.Light weight, easy to carry, suitable for a variety of pots, family gatherings ,restaurants and outdoor camping.
2.Suitable for solid alcohol, liquid alcohol, alcohol wax fuels. Due to express restrictions, customers need to buy by themselves.
3.Anti slip design, windproof design, firepower can be adjusted at any time with a switch.
4.Applicable to a variety of pots, soup pots, hot pots, steamers, teapots, etc.
It can be used at any time without electricity. It is recommended for boarding school dormitories and outdoor enthusiasts!
*Due to different manual measurement, some errors are normal.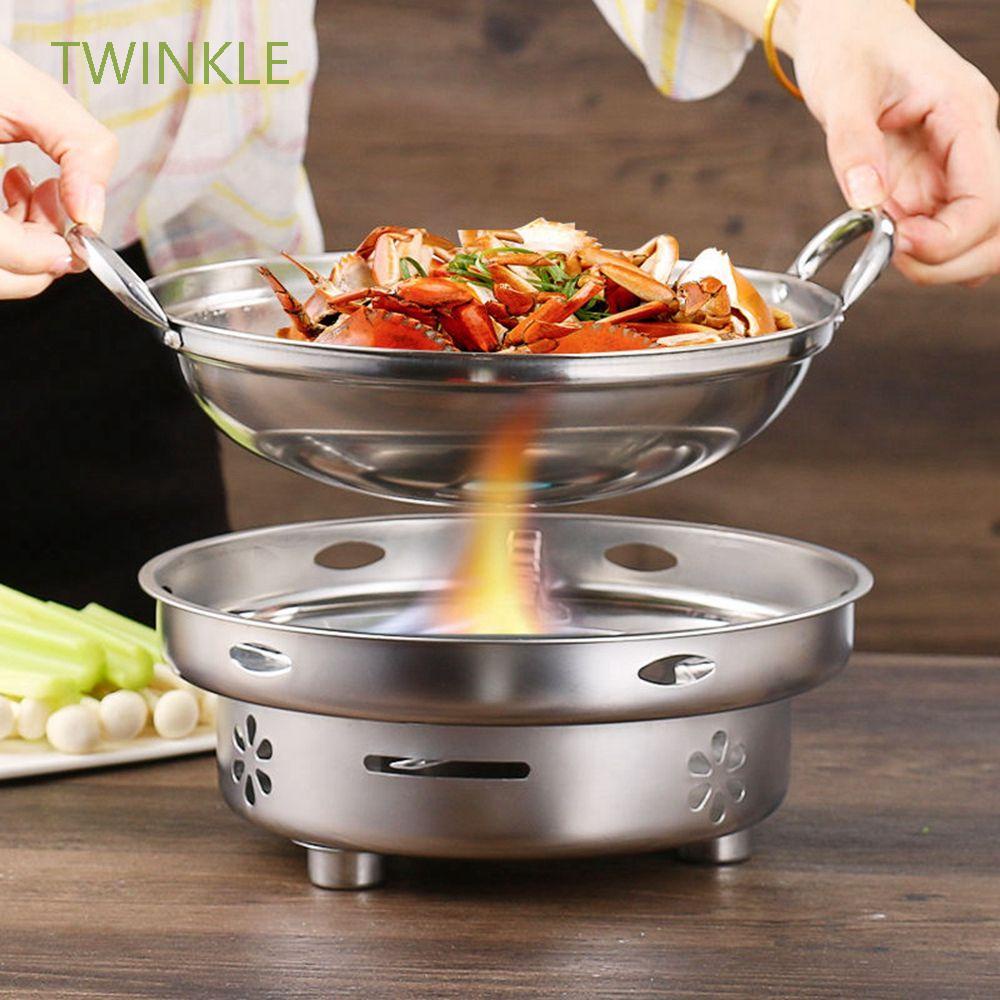 TWINKLE Solid Liquid Alcohol Hot Pot Alcohol Heater Household Cookware Cooking Stove Backpacking Windproof Stainless Steel Tourist Kitchen Gadgets… – – top1shop